---
TM-7 Paintball Gun:
---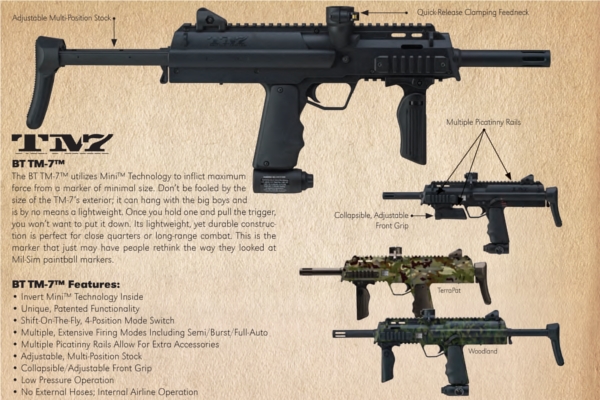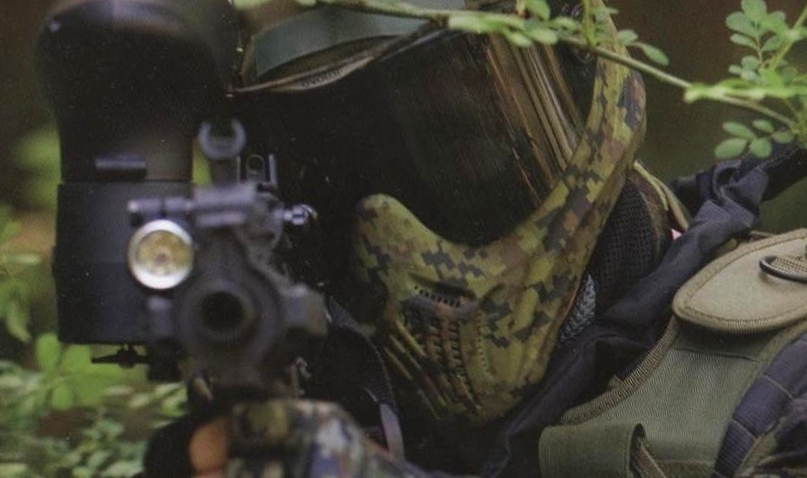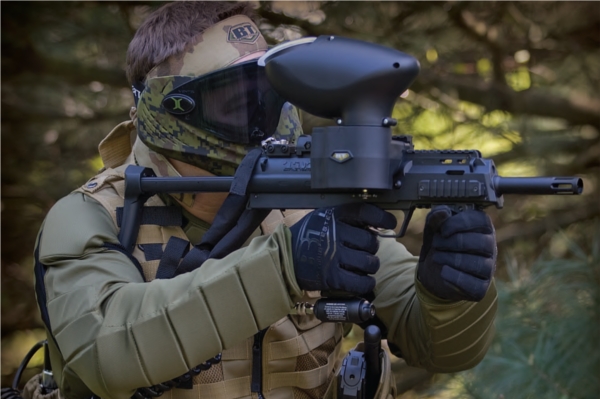 ---
TM-7 Paintball Gun:
Wow, the BT TM-7 created quite a storm when it was let loose - combining awesome firepower in a really neat and compact package combined with tough, military styling guaranteed it a winner!
Here`s the tech stuff you probably need to look at....
The TM-7 utilizes Mini Technology to inflict maximum force from a marker of minimal size. Don`t be fooled by the size of the TM-7`s exterior; it can hang with the big boys. Once you hold one and pull the trigger, you won`t want to put it down. Its lightweight, yet durable construction is perfect for close quarters or long-range combat. This is the marker that just may have people rethink the way they looked at Mil-Sim paintball markers.
TM-7 features:
Mini Technology Inside
Unique, Patented Functionality
Shift-On-The-Fly, 4-Position Mode Switch
Multiple, Extensive Firing Modes Including Semi/Burst/Full-Auto
Multiple Picatinny Rails Allow For Extra Accessories
Adjustable, Multi-Position Stock
Collapsible/Adjustable Front Grip
Low Pressure Operation
No External Hoses; Internal Airline Operation
Additional Modes: NPPL / PSP / Millennium
Universal AC Barrel Threads
Upgradable to a Double Trigger System
Available in Woodland, Terrapat
£319.99
*** Due to occasional supply issues Please contact us by clicking here for availability ***
Shipping is for UK mainland - for Europe
please contact us by clicking
for further details or questions about this item
Please contact us by clicking
or call
07935 067654
.
---
All our Prices include VAT at 20% where required - but please note that deactivated guns are technically second hand items so VAT is not applied.
Our Cart uses Romancart Checkout - it has a high level of security built in to protect both, the user, and us, the recipient - please be careful to input your correct card registered address or it will reject every time.
We also accept cheque and bank transfers.

Online security is a must for any transaction - if you want to use Paypal then please give us a call on 07935 067654 or use the contact us button and we`ll get a Paypal Payment Request over to you - that way you can be sure your details will be safe and secure with the worlds biggest online provider - take no chances!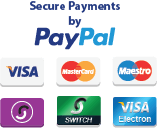 ---
Terms & Conditions
Here at real-gun.com we try to get things right first time - but, being a bit crap sometimes, we do screw things up - if in any doubt please contact us - if we get a price wrong or are out of stock we will contact you immediately - many thanks.
---
Please note - all our items will require an authorised signature on delivery.
We list details of our current stock by batch - due to our high turnover of the most popular models - so the images and descriptions fit that model, though there may be slight variations in stock grain/colour and metal condition - please bare in mind that some of the de-ac guns are almost 100 years old!
---
Deactivated Guns and the law:
Real-gun.com cannot sell deactivated guns to anyone under the age of 18. Though are not required to store this in a gun safe it is advised you store them in you dwelling, preferably in a locked cupboard. When transporting de-acs please keep them in out of site, preferably in a gun bag. Be sensible - don`t mount a .50 cal on the roof of your Jeep and take a drive - its fine on private land at shows but given the current climate please do not stress our Police any more than they currently are!
Looking to sell a Deactivated gun or a collection of de-acs? Please contact us by clicking here for a good deal!
---
Real-Gun.com - The deactivated gun you want at the price you NEED!