---
British Snider .577 obsolete calibre rifles:
The Snider, a bit of a development mule that was adopted by the British army for around 5 years before they figured the Martini Henry was a lot better! The Snider was a simple development of the mid 1800`s Tower musket (the early ones were actually just converted Towers) by fitting a flip open breach into which you sloted a cartridge - problem was there was no facility to help with extraction, think burnt fingers and broken nails... these are all Obsolete Calibre - that is, they have full working actions and barrels, but you can no longer get the ammo so no license is required to own one.
Choose your British Snider from the following selection:
---
Obsolete Snyder 2 band short rifle:
---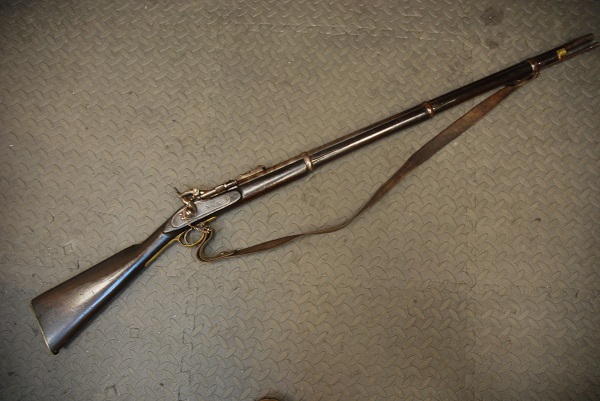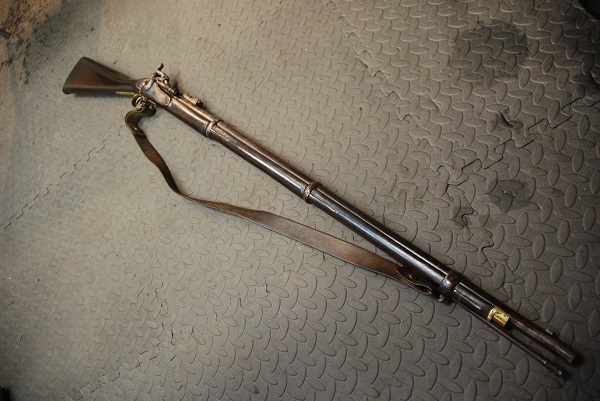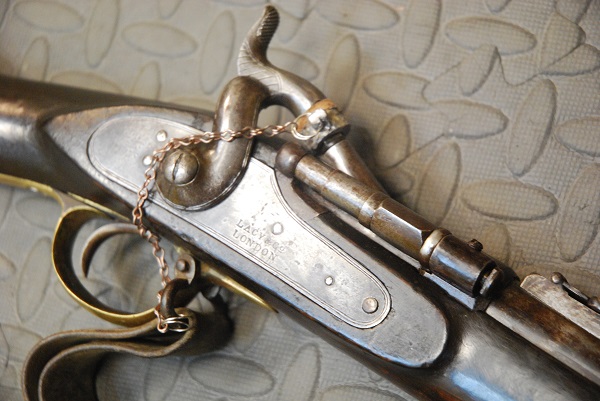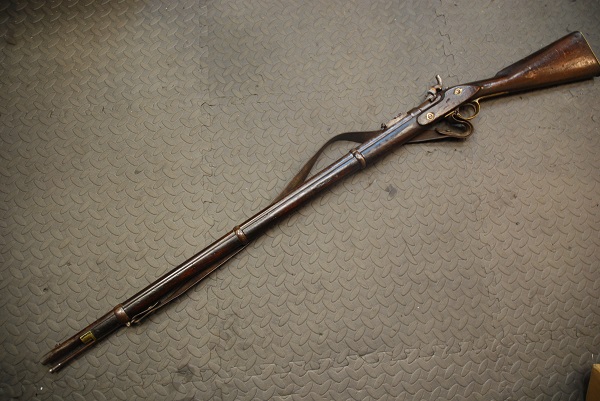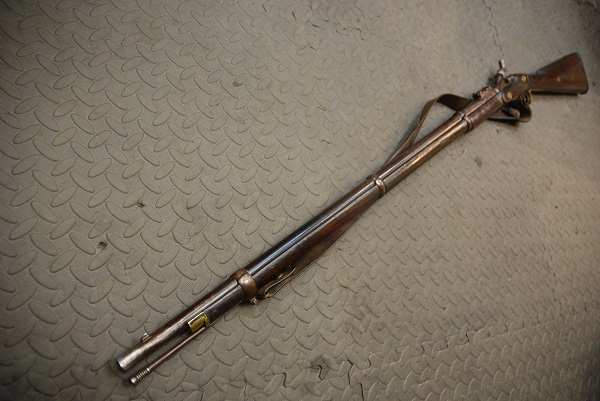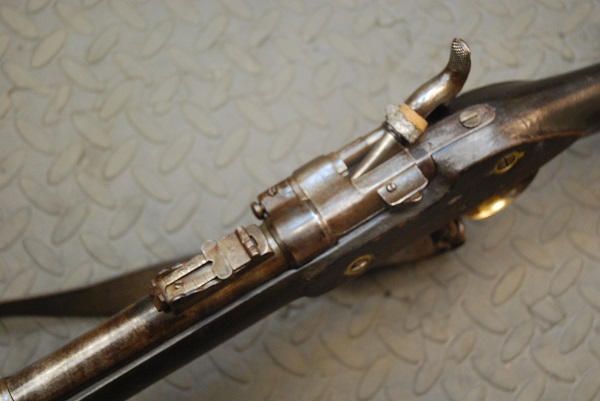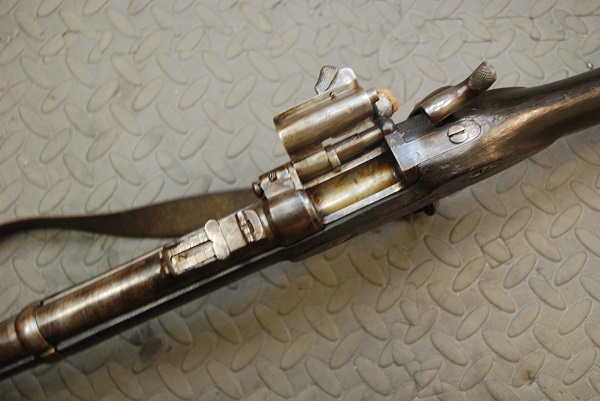 Snyder 2 band short rifle:
Here`s a neat example of a British Syder 2 band short rifle (can`t figure out the maker, lock plate has been overstaped at some point so it`s been to India), undated but would be around 1865, Original woodowrk with enevitable signs of age, good steel metalwork and barrel so its a production version rather than a converted musket. obsolete calibre so live but no license required.
Obsolote Calibre Snyder 2 band short rifle with cleaning rod:
£795
***GONE***

---
British Snider 1860 .577 by Enfield 2 band sargeants:
---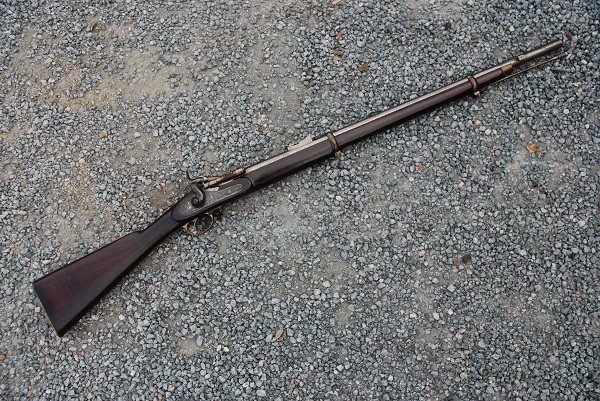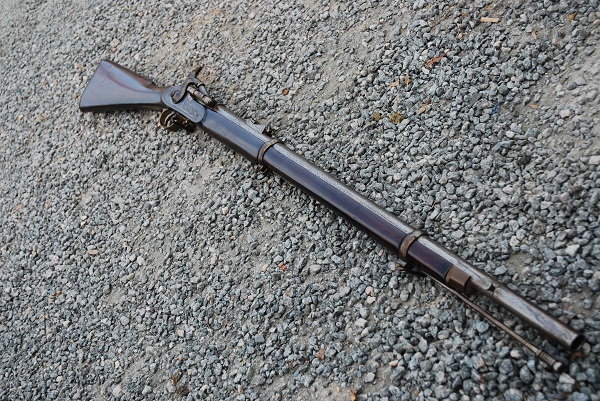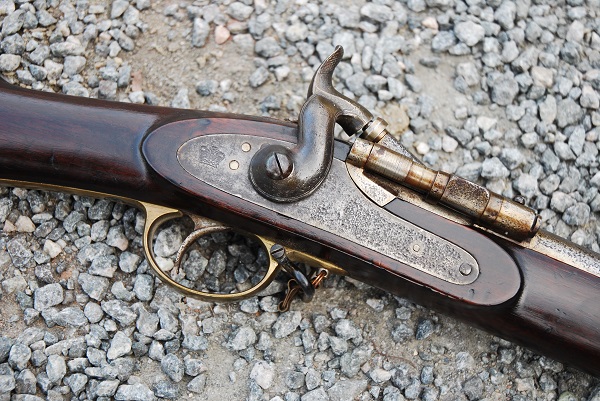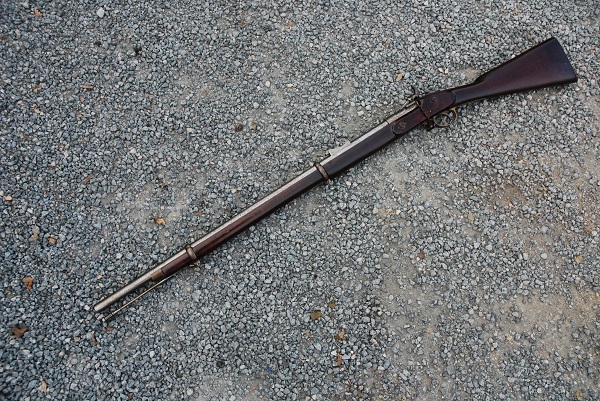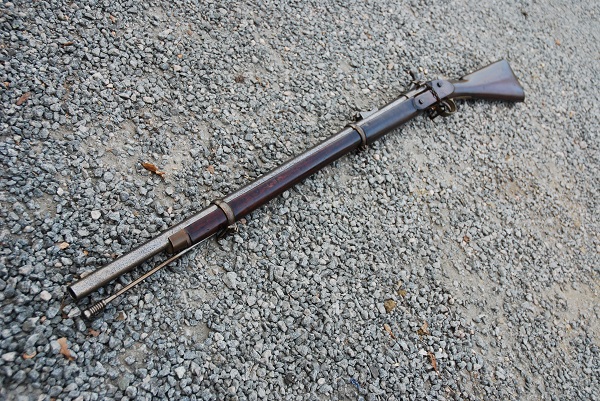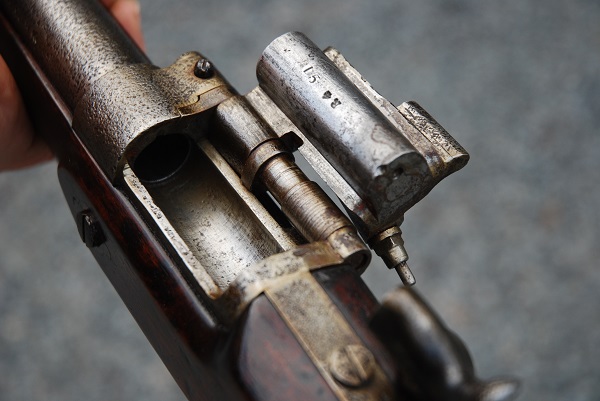 British Snider - 1860 2 band - obsolete calibre:
Heres a rare British 2 band (slightly shorter, often referred to as the Sargeants Carbine) with great woodwork and some pitting to the metalwork as can be seen, a really nice British example with no Nepalise markings. The action is strong, bore is good - could do with a good clean. Cocks and dry fires and has its cleaning rod.
British Enfield Snider - obsolete calibre - Enfield 1860 Sargeants Carbine:
£745
***Also GONE***

---
Shipping is for UK mainland - for Europe
please contact us by clicking
for further details or questions about this item
Please contact us by clicking
or call
07935 067654
.
---
Snider .577, British and Nepalese marked, undated early model around 1860:
---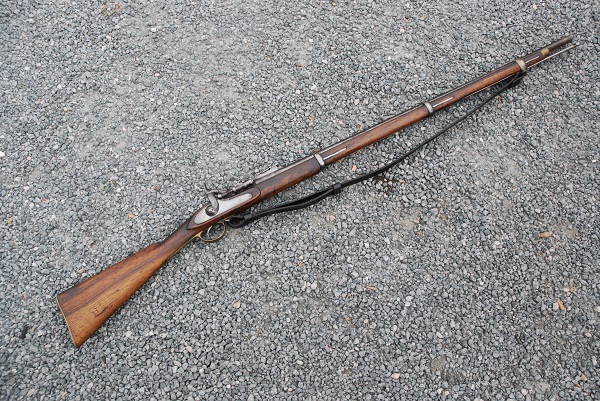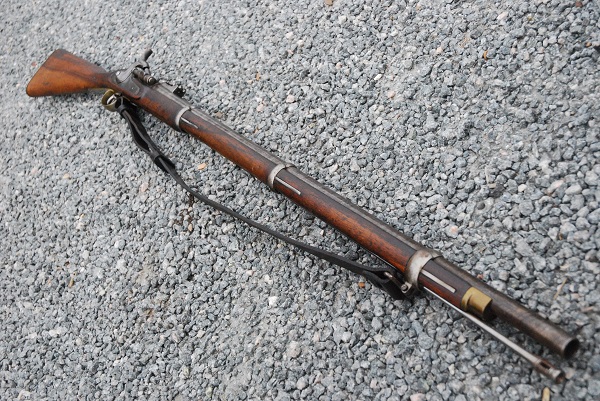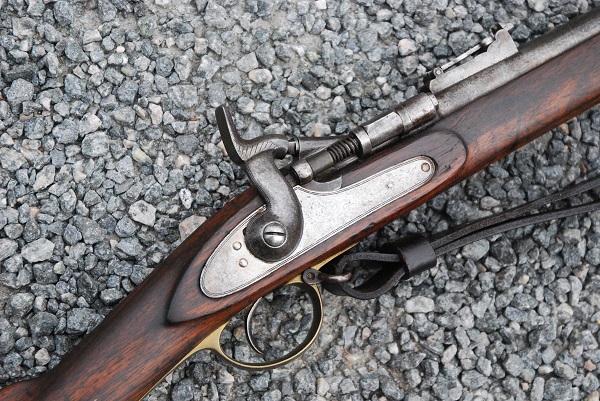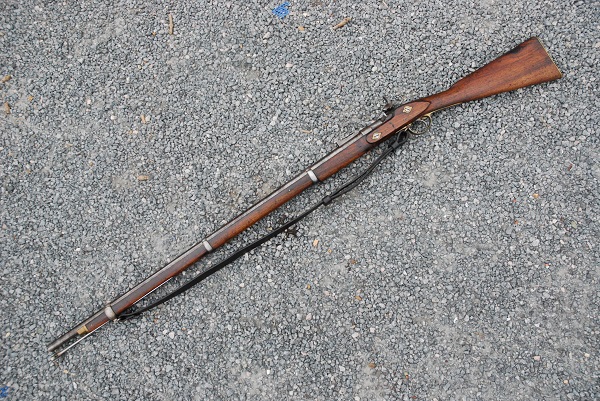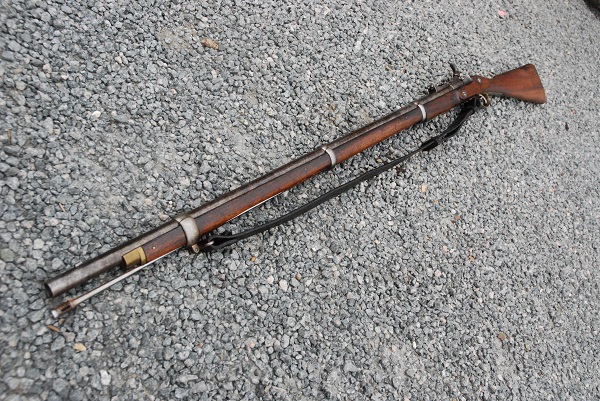 1860 Snider, 3 band - obsolete calibre:
Good example of an early 1860`s Snider full length 3 band .577 rifle, undated and no makers name, in full working condition in very good period condition with excellent damascuss barrel. Metalwork has worn to a nice even gunmetal accross all the parts, the action is excellent and corrosion free. The woodwork is excellent on this one - obsolete calibre with full working action.
3 band Snider - obsolete calibre, complete with sling and inert round:
£755
***SOLD***

---
Shipping is for UK mainland - for Europe
please contact us by clicking
for further details or questions about this item
Please contact us by clicking
or call
07935 067654
.
Our Cart uses Romancart Checkout - it has a high level of security built in to protect both, the user, and us, the recipient - please be careful to input your correct card registered address or it will reject every time.
We also accept cheque and bank transfers.

Online security is a must for any transaction - if you want to use Paypal then please give us a call on 07935 067654 or use the contact us button and we`ll get a Paypal Payment Request over to you - that way you can be sure your details will be safe and secure with the worlds biggest online provider - take no chances!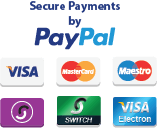 ---
Terms & Conditions
Here at real-gun.com we try to get things right first time - but, being a bit crap sometimes, we do screw things up - if in any doubt please contact us - if we get a price wrong or are out of stock we will contact you immediately - many thanks.
---
Please note - all our items will require an authorised signature on delivery.
We list details of our current stock by batch - due to our high turnover of the most popular models - so the images and descriptions fit that model, though there may be slight variations in stock grain/colour and metal condition - please bare in mind that some of the de-ac guns are almost 100 years old!
---
Deactivated Guns and the law:
Real-gun.com cannot sell deactivated guns to anyone under the age of 18. Though are not required to store this in a gun safe it is advised you store them in you dwelling, preferably in a locked cupboard. When transporting de-acs please keep them in out of site, preferably in a gun bag. Be sensible - don`t mount a .50 cal on the roof of your Jeep and take a drive - its fine on private land at shows but given the current climate please do not stress our Police any more than they currently are!
Looking to sell a Deactivated gun or a collection of de-acs? Please contact us by clicking here for a good deal!
---
Real-Gun.com - The deactivated gun you want at the price you NEED!