---
SA-17 Paintball Pistol:
---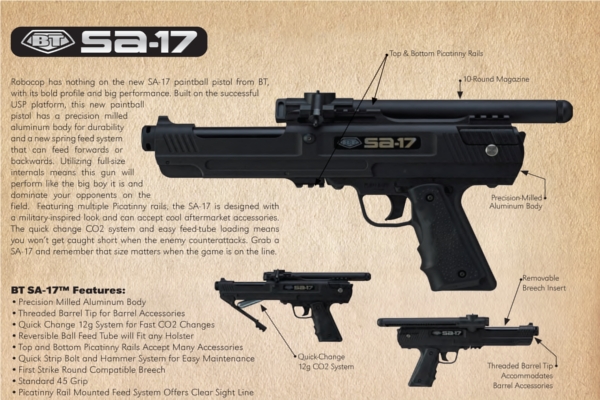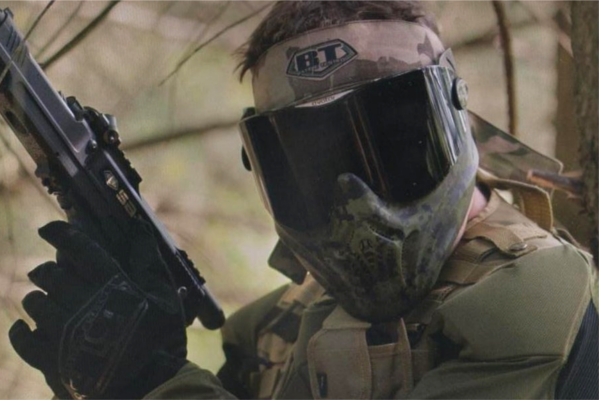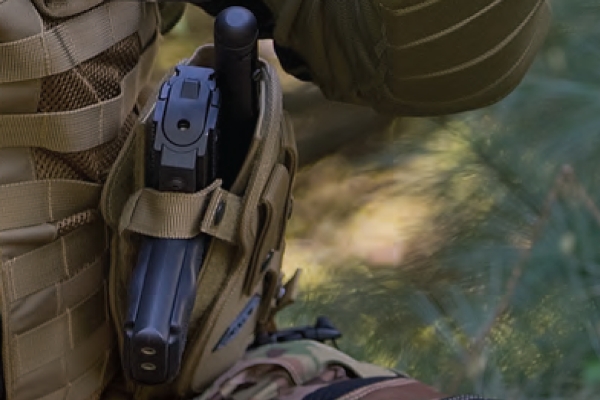 ---
SA-17 Paintball Pistol:
There are times when you just need a back-up marker, could be you out in the field, out of gas etc. and the safe zones just too far to go - or your clearing buildings and need something small and fast - the SA-17 is just what you need - the ultimate Paintball Pistol!
Here`s the tech stuff you probably need to look at.... Robocop has nothing on the new SA-17 paintball pistol from Battle Tested, with its bold profile and big performance. Built on the successful US-P platform, this new paintball pistol has a precision milled aluminium body for durability and a new spring feed system that can feed forwards or backwards. Utilizing full-size internals means this gun will perform like the big boy it is and dominate your opponents on the field.
Featuring multiple Picatinny rails, the SA-17 is designed with a military-inspired look and can accept cool aftermarket accessories. The quick change CO2 system and easy feed tube loading means you won`t get caught short when the enemy counterattacks. Grab a SA-17 and remember that size matters when the game is on the line.
SA-17 features:
Precision Milled Aluminium Body
Threaded Barrel Tip for Barrel Accessories
Quick Change 12g System for Fast CO2 Changes
Reversible Ball Feed Tube will Fit any Holster
Top and Bottom Picatinny Rails Accept Many Accessories
Quick Strip Bolt and Hammer System for Easy Maintenance
First Strike Round Compatible Breech
Picatinny Rail Mounted Feed System Offers Clear Sight Line
Fires .68 calibre paintballs
10 round magazine
20+ shots per 12-gram cartridge
Extended Product Title For Sale
---
SA-17 £117.99
Holster £19.99
Powerlets 70p each
*** Due to occasional supply issues Please contact us by clicking here for availability ***
Shipping is for UK mainland - for Europe
please contact us by clicking
for further details or questions about this item
Please contact us by clicking
or call
07935 067654
.
---
All our Prices include VAT at 20% where required - but please note that deactivated guns are technically second hand items so VAT is not applied.
Our Cart uses Romancart Checkout - it has a high level of security built in to protect both, the user, and us, the recipient - please be careful to input your correct card registered address or it will reject every time.
We also accept cheque and bank transfers.

Online security is a must for any transaction - if you want to use Paypal then please give us a call on 07935 067654 or use the contact us button and we`ll get a Paypal Payment Request over to you - that way you can be sure your details will be safe and secure with the worlds biggest online provider - take no chances!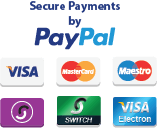 ---
Terms & Conditions
Here at real-gun.com we try to get things right first time - but, being a bit crap sometimes, we do screw things up - if in any doubt please contact us - if we get a price wrong or are out of stock we will contact you immediately - many thanks.
---
Please note - all our items will require an authorised signature on delivery.
We list details of our current stock by batch - due to our high turnover of the most popular models - so the images and descriptions fit that model, though there may be slight variations in stock grain/colour and metal condition - please bare in mind that some of the de-ac guns are almost 100 years old!
---
Deactivated Guns and the law:
Real-gun.com cannot sell deactivated guns to anyone under the age of 18. Though are not required to store this in a gun safe it is advised you store them in you dwelling, preferably in a locked cupboard. When transporting de-acs please keep them in out of site, preferably in a gun bag. Be sensible - don`t mount a .50 cal on the roof of your Jeep and take a drive - its fine on private land at shows but given the current climate please do not stress our Police any more than they currently are!
Looking to sell a Deactivated gun or a collection of de-acs? Please contact us by clicking here for a good deal!
---
Real-Gun.com - The deactivated gun you want at the price you NEED!