---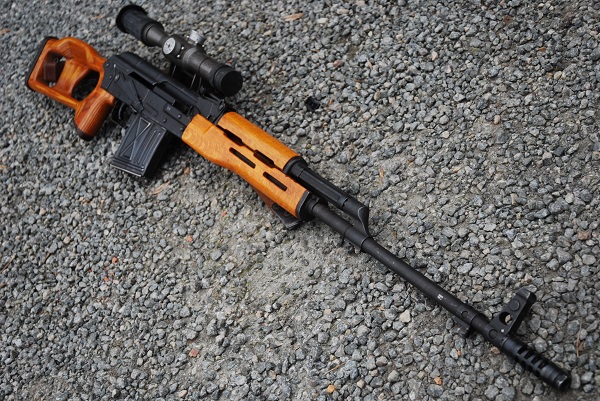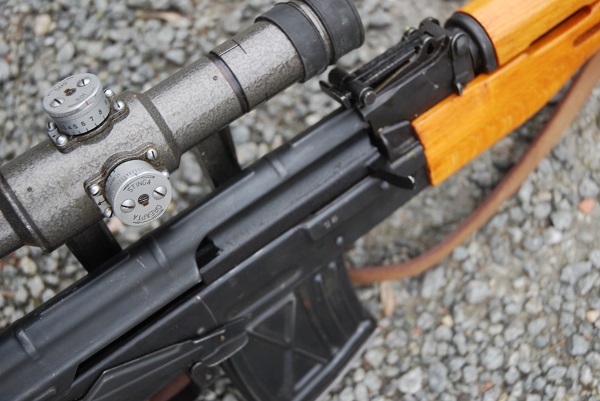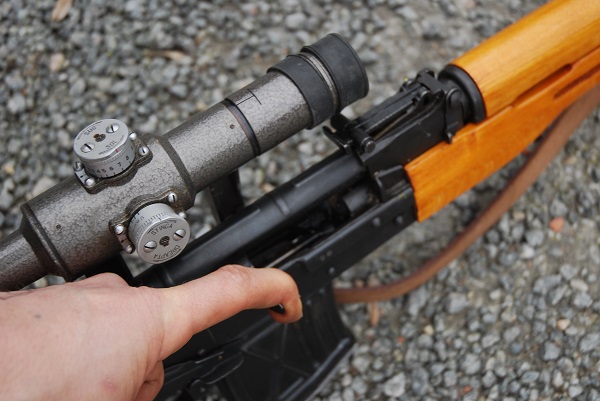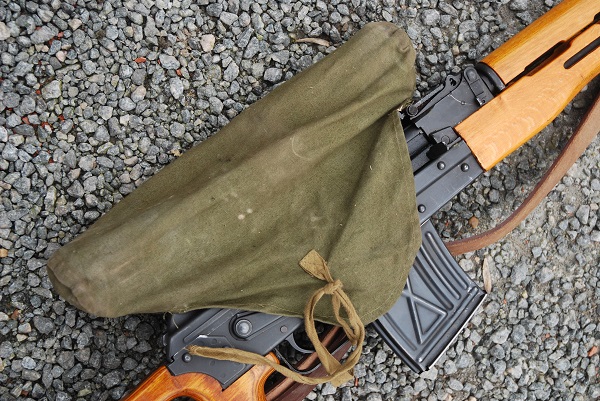 ---
Deactivated Dragunovs - awesome Soviet Sniper!
Love those Russians - when they needed a sniper rifle, they applied their unfallable logic and develope the Dragunov - take a great round - 7.62 1819 Nagant - couple it with a tried tested, modified AK mechanism and shoot it through a quality long, long barrel - the result is, of course, the Druganov. Feared by so many Nato troops during the cold war, it enabled thousands of Soviet Block snipers to target them at over 1000 meters. Being Soviet, they also did a pretty good job on the scope - powerfull but really easy to set up and estimate range, you just have to have it!
Deactivated Dragunov - please check the examples below:
Deactivated PSL Dragunov with optics:
---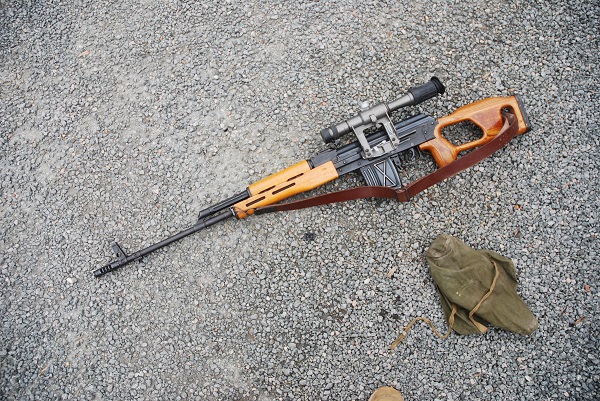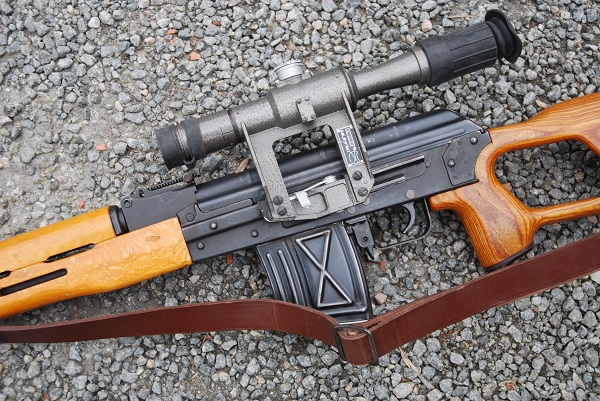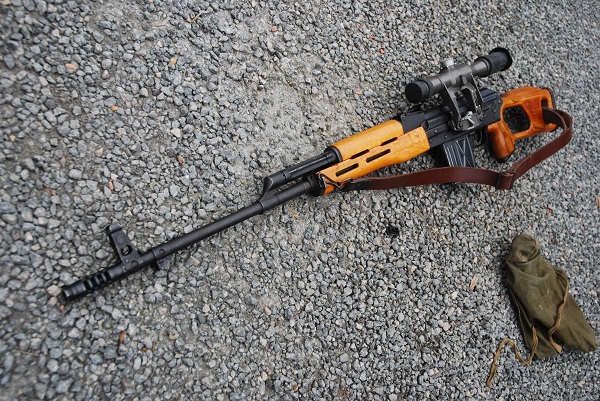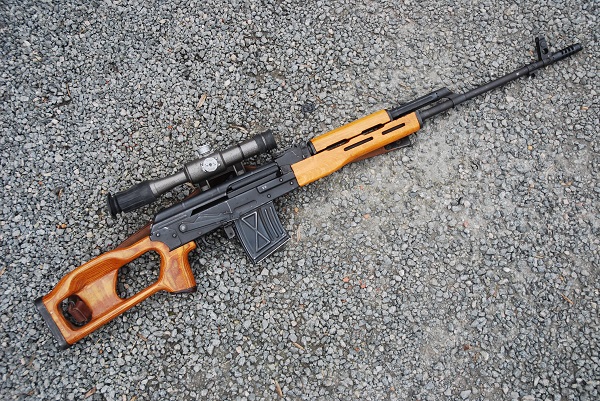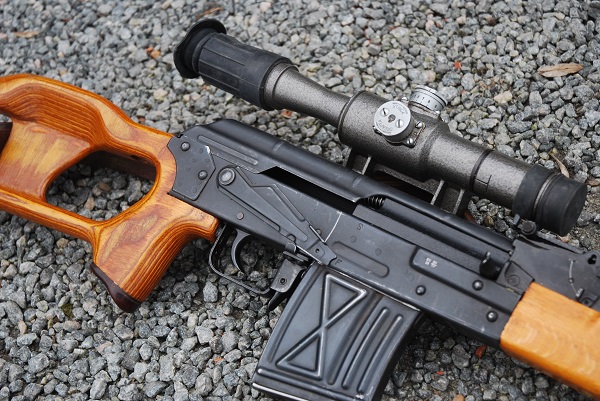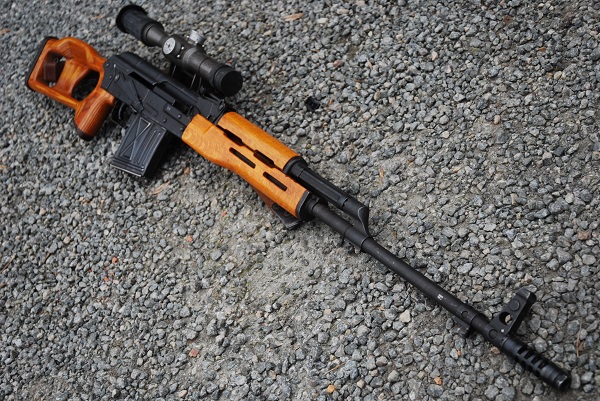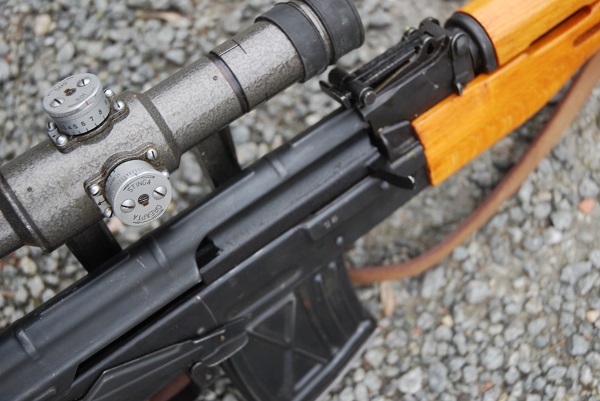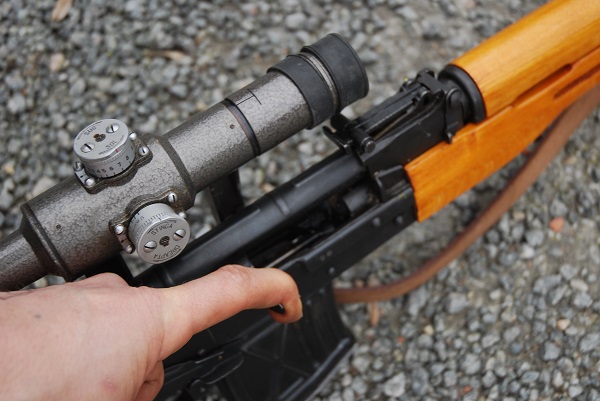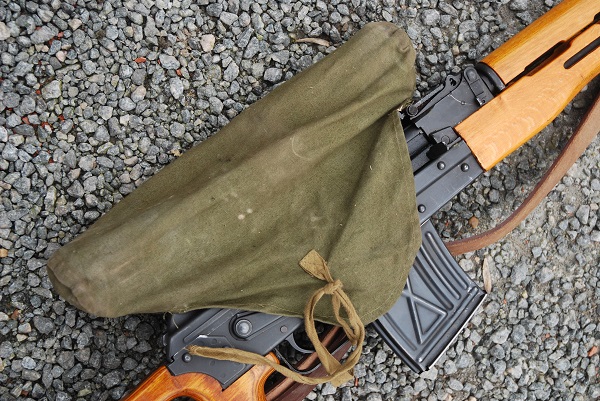 Deactivated Dragunov PSL with scope and kit:
Just awesome - the Soviet PSL Dragunov Sniper Rifle, complete with optics, sling and scope cover. The Soviets didn`t mess around with their Dragunovs - no need for extra training, just find the Squad member who`s the best shot and give him the Dragunov, as long as you coupd hit a sack of potatoes at 700 meters you were the marksman. Quite how the super efficient Soviet Block designers came up with the coolest thumb hole stock on a military rifle we have no idea. Awesome spec with moving bolt under full spring pressure, mag ejects, partially strips, trigger moves etc. - comes with EU/UK deactivation certificate.
Soviet PSL Dragunov with scope, sling, cover plus moving bolt:
***WAS £1155, NOW £1075***
***GONE***

Shipping is for UK mainland - for Europe
please contact us by clicking
for further details or questions about this item
Please contact us by clicking
or call
07935 067654
.
---
Deactivated M76 Dragunov with Soviet night scope IWS:
---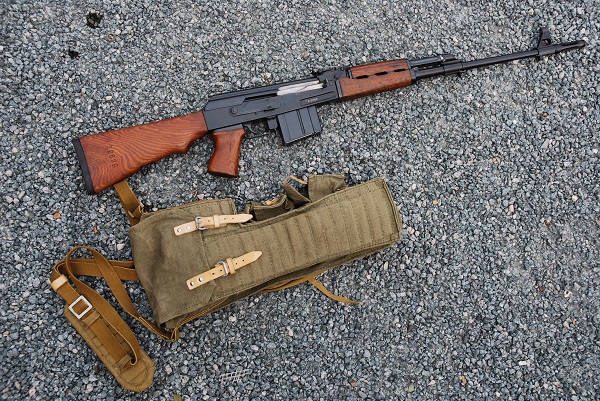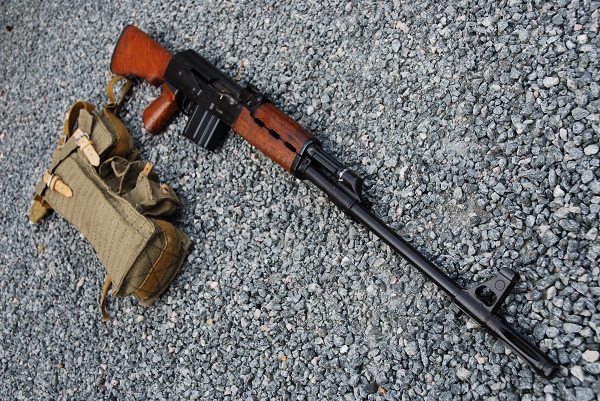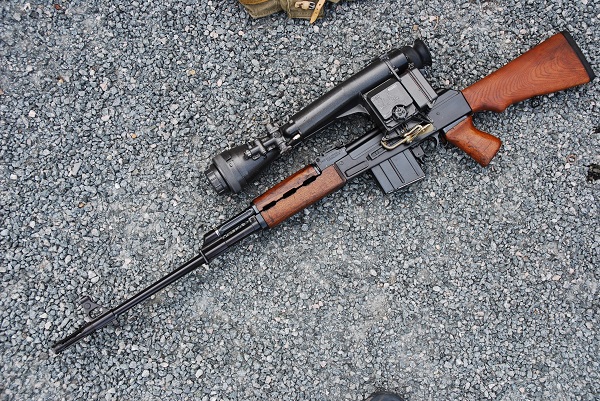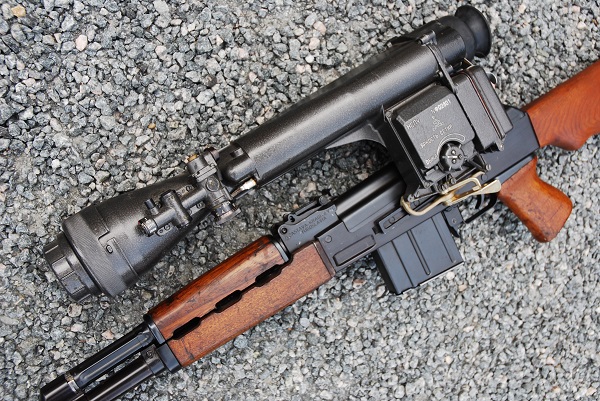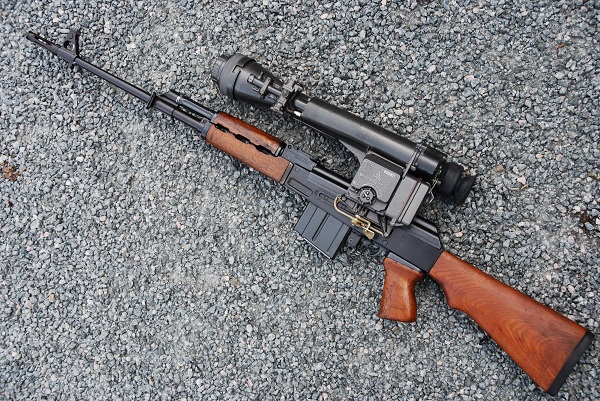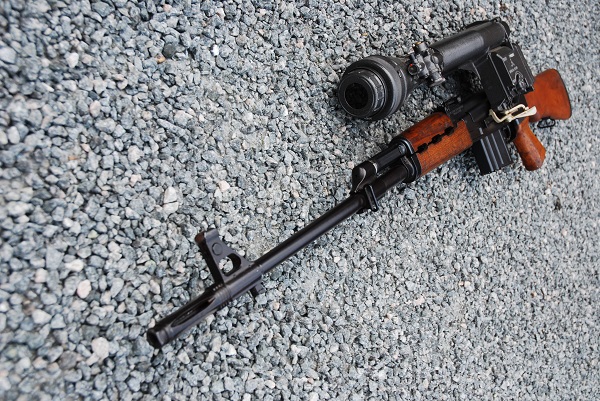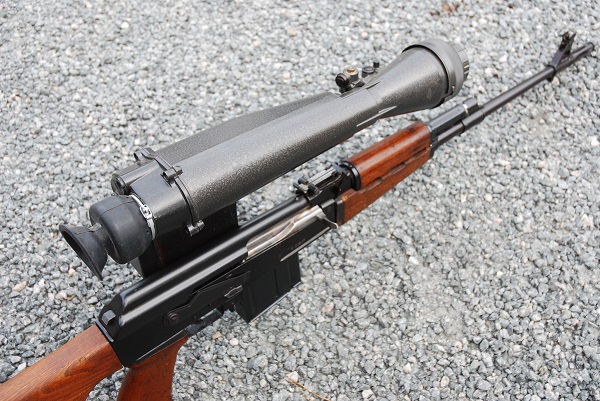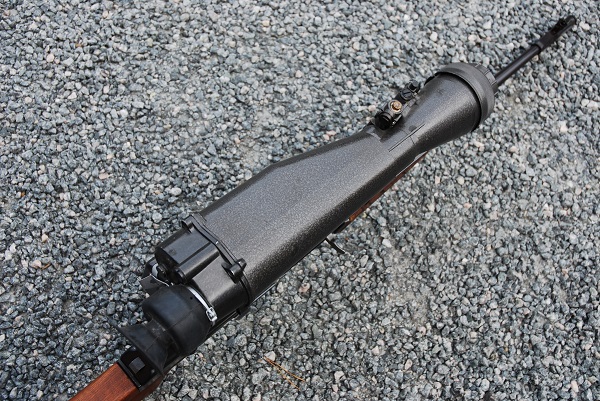 Yugo M76 Deactivated Dragunov:
Epic - an early 80`s Yugo Zastava made M76 Dragunov complete with Russian IWS night sight! Used mainly in the Balkan wars, the Zastava Dragunovs are the highest quality of the Dragunov family firing the familiar full bore Mosin Nagant. Condition of this one is almost as new, woodwork and metalwork are both excellent and the IWS set is quite something (the British IWS is quite similar though stacks of money on its own...) - this one does work if your brave enough to connect it up. Latest EU/UK spec so the mag ejects, trigger and fire select work and rifle partially strips - comes with EU/UK deactivation certificate.
Zastava Dragunov with IWS scope, quiet an epic piece:
***Was £1095, now £905***
***SOLD***

Shipping is for UK mainland - for Europe
please contact us by clicking
for further details or questions about this item
Please contact us by clicking
or call
07935 067654
.
---
---
Old Spec Russian Deactivated Dragunov:
---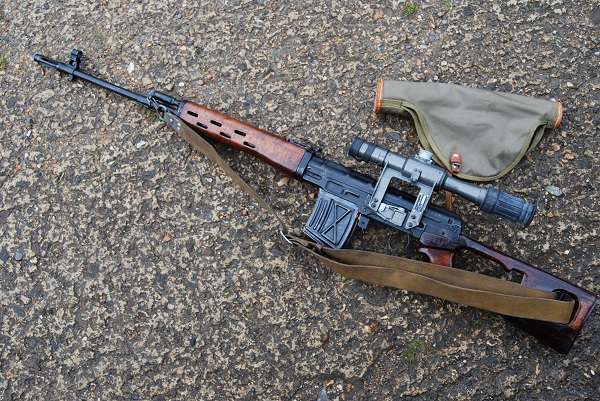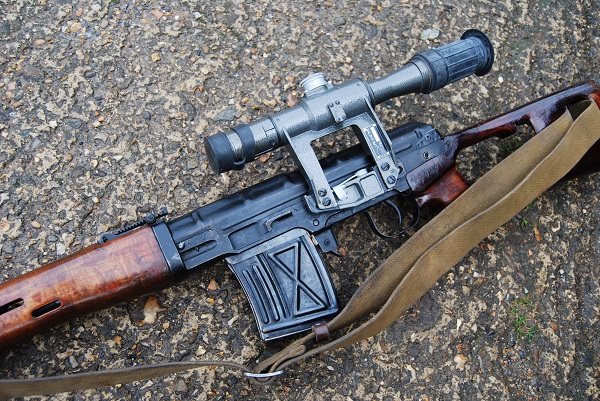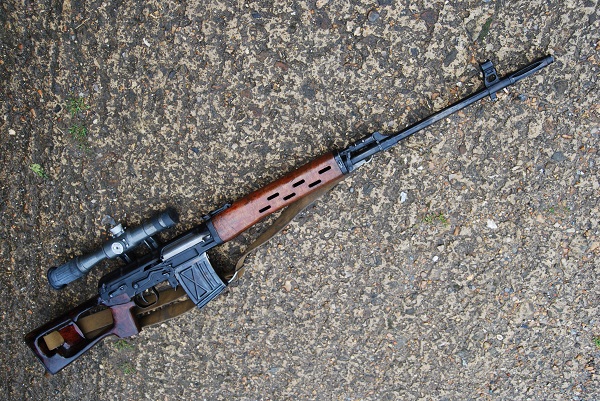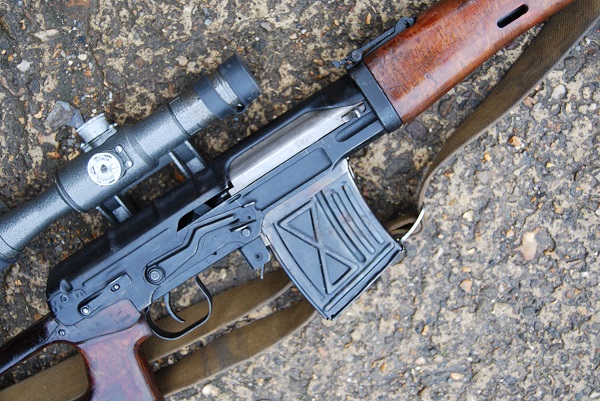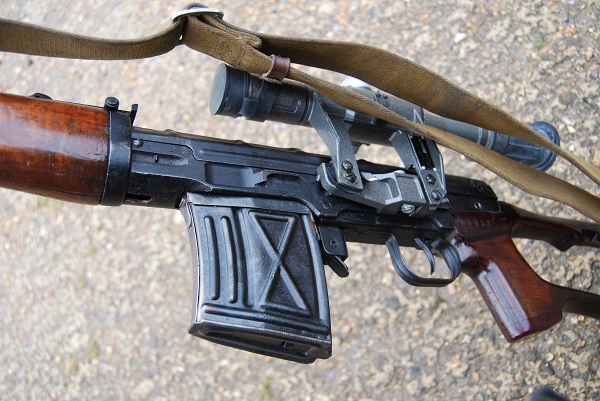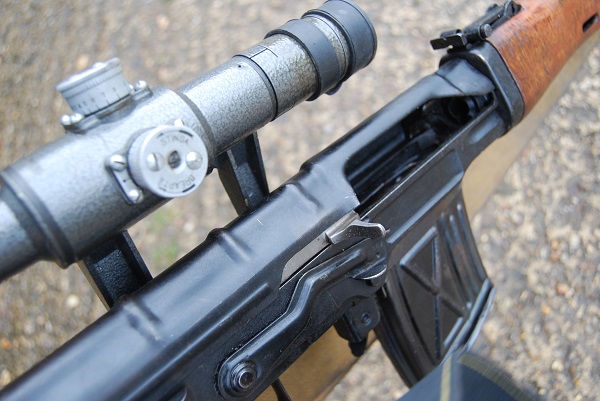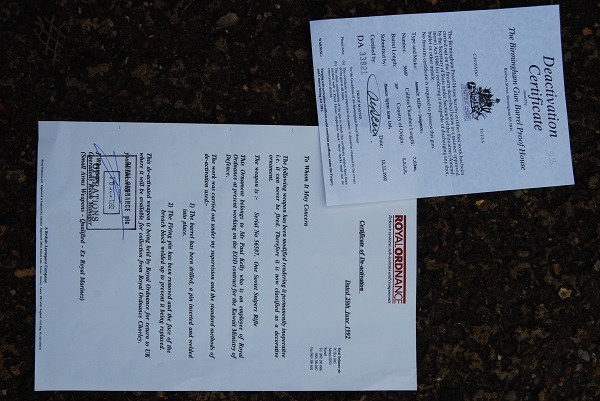 Old Spec deactivated Dragunov - Gulf War 1 bring back:
Not often a stunner like this comes up - an old spec (1992 deactivation date) deactivated Dragunov, Russian made, in excellent original condition complete with scope and original sling, that was brought back from Gulf War 1 complete with both army and Birmingham proof house deactivation certificates - not often you know some of the history behind these guns. Otics are good, lock and release correctly, fully strips, cocks and dry fires.
Old Spec deactivated Dragunov - super rare with history:
£1675
***SOLD***
Due to the high value of this item please call us on 07935 067654 to arrange payment
---
All our Prices include VAT at 20% where required - but please note that deactivated guns are technically second hand items so VAT is not applied.
Our Cart uses Romancart Checkout - it has a high level of security built in to protect both, the user, and us, the recipient - please be careful to input your correct card registered address or it will reject every time.
We also accept cheque and bank transfers.

Online security is a must for any transaction - if you want to use Paypal then please give us a call on 07935 067654 or use the contact us button and we`ll get a Paypal Payment Request over to you - that way you can be sure your details will be safe and secure with the worlds biggest online provider - take no chances!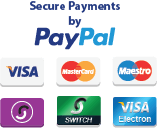 ---
Terms & Conditions
Here at real-gun.com we try to get things right first time - but, being a bit crap sometimes, we do screw things up - if in any doubt please contact us - if we get a price wrong or are out of stock we will contact you immediately - many thanks.
---
Please note - all our items will require an authorised signature on delivery.
We list details of our current stock by batch - due to our high turnover of the most popular models - so the images and descriptions fit that model, though there may be slight variations in stock grain/colour and metal condition - please bare in mind that some of the de-ac guns are almost 100 years old!
---
Deactivated Guns and the law:
Real-gun.com cannot sell deactivated guns to anyone under the age of 18. Though are not required to store this in a gun safe it is advised you store them in you dwelling, preferably in a locked cupboard. When transporting de-acs please keep them in out of site, preferably in a gun bag. Be sensible - don`t mount a .50 cal on the roof of your Jeep and take a drive - its fine on private land at shows but given the current climate please do not stress our Police any more than they currently are!
Looking to sell a Deactivated gun or a collection of de-acs? Please contact us by clicking here for a good deal!
---
Real-Gun.com - The deactivated gun you want at the price you NEED!