"It's time for your new Walther Bond...."
Quick links on the right:
---
Walther PPK - go on, be Bond:
---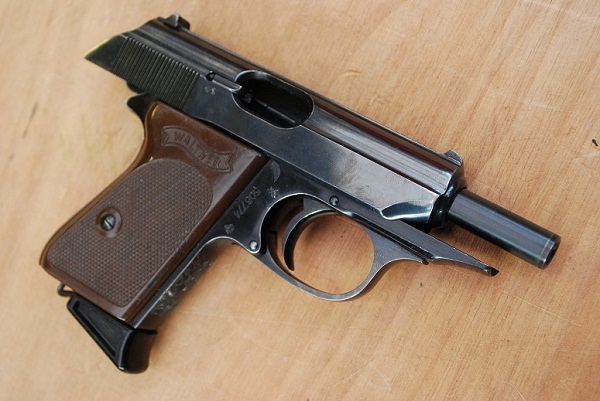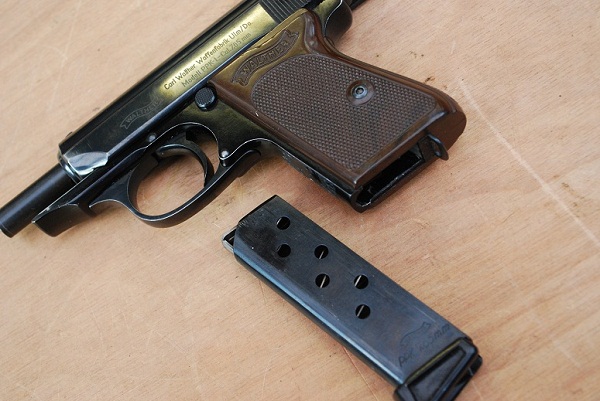 ---
Ok, the Walther PPK is a great little pistol in its own right - but it is impossible to think that any owner has not re-lived a scene or two from there favourite Bond movie - I know I have (Roger Moore man myself....). Introduced in 1931, the PPK was a smaller version of the Walther PP. It was designed to be carried by plain clothed policemen and was of excellent quality and finish. It is still produced today and hundreds of thousands are still in use. THE classic pistol.
Walther PPk in great condition - live the dream!
£445
Back in stock after the last Bond film cleared us out...
These are genuine German Walther PPK`s - not the cheap Chinese clones

Once you have purchased please email us the serial number of the near mint condition PPKs you want.
---
Walther PPK no.169 - excellent, black grips, finger extension, inerts, strips, cocks and dry fires:
£445 ***In Stock*** :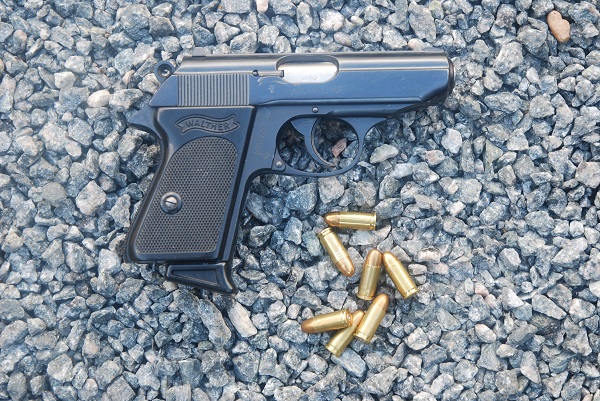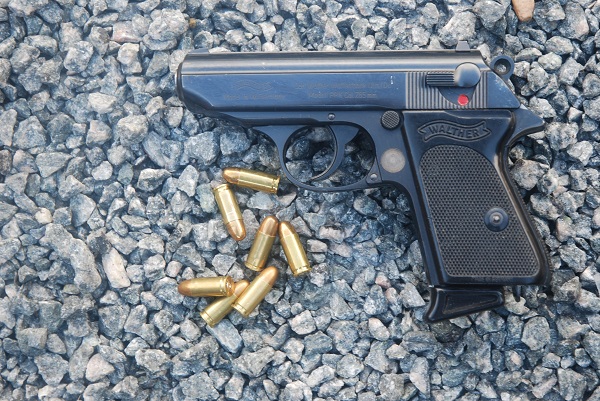 ---
Walther PPK no. 181 - excellent, brown grips, finger extension,strips, cocks and dry fires:
£445 ***SOLD***: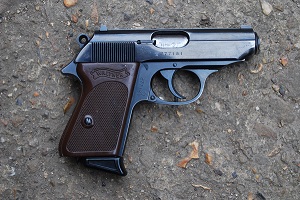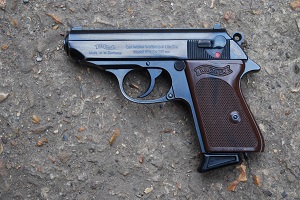 ---
Walther PPK no.177 - excellent, brown grips, finger extension,strips, cocks and dry fires, original Wather box ***SOLD***
SOLD: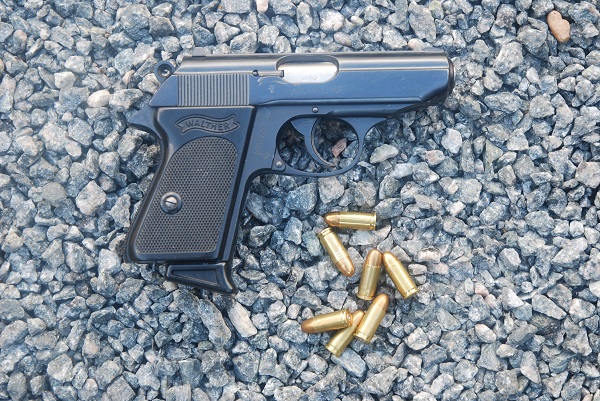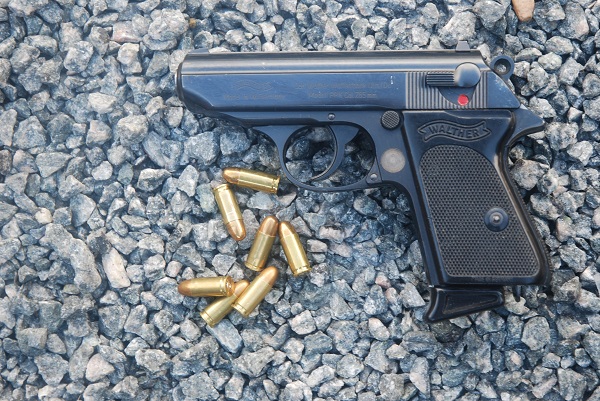 ---
Silenced Walther PPK - special order for Bond super fans...
---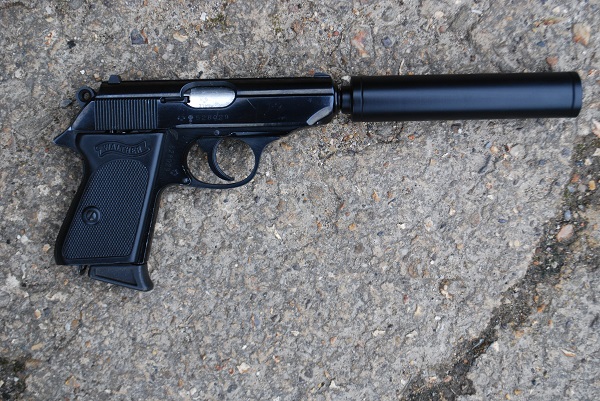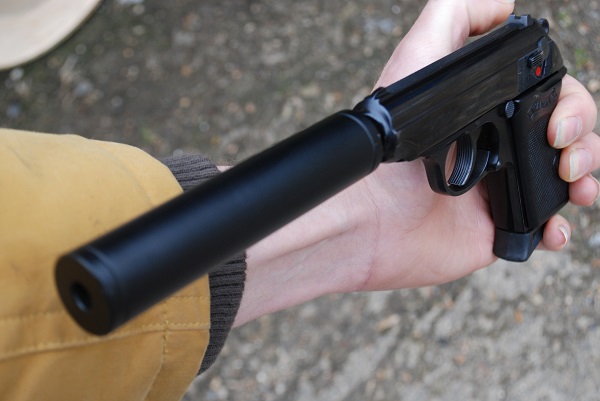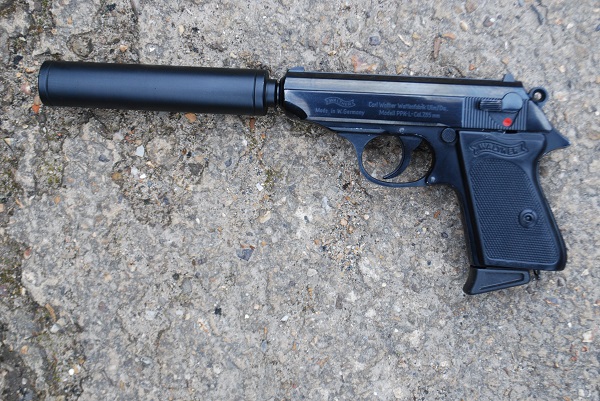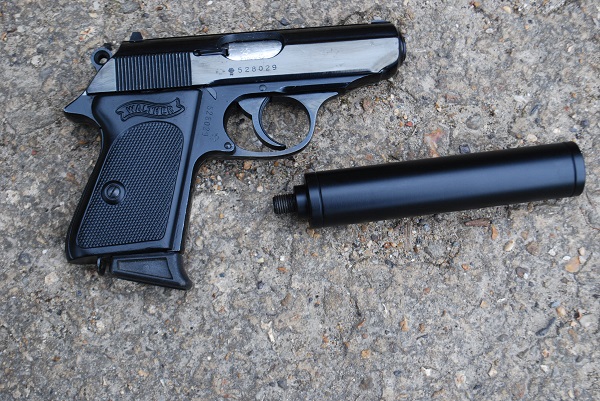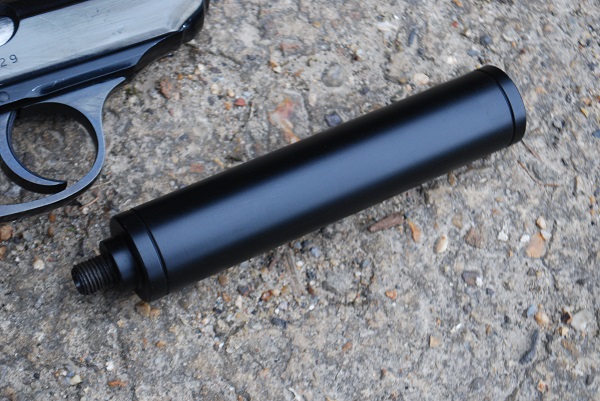 ---
Ok, going on a secret mission? only a silenced PPK will do??? We offer a bespoke silenced PPK just for real-gun.com customers - we take a superb deactivated PPK and machine an all-metal silencer to fit, based on the exact specifications of the early silenced PPK`s you encounter in Bond movies. Strips, cocks and dry fires and comes with correct UK deactivation certificate.
Walther PPK with silencer:
£495 SOLD
bespoke order - please call
---
WW2 1944 Zella Melhis Walther PP - more for the specialist collector:
---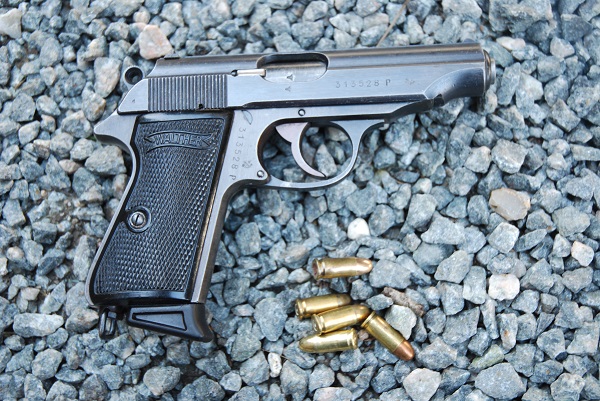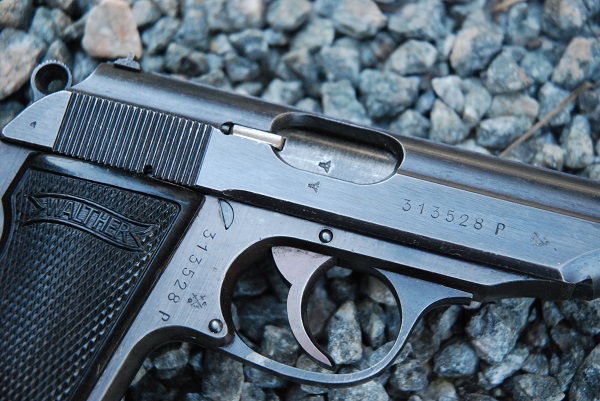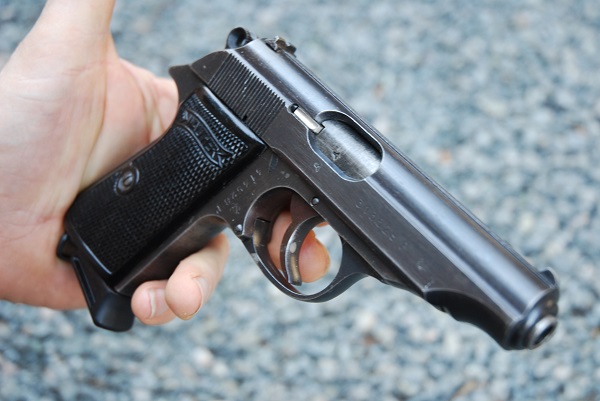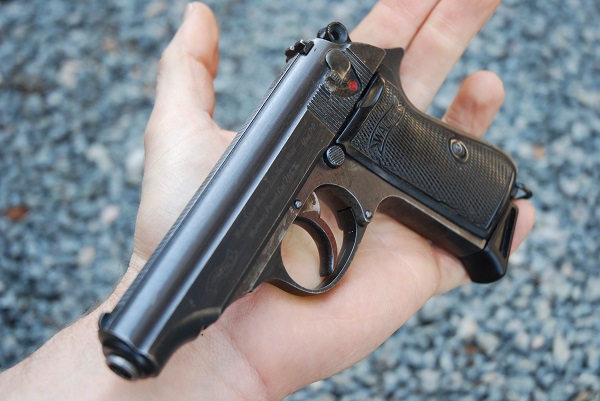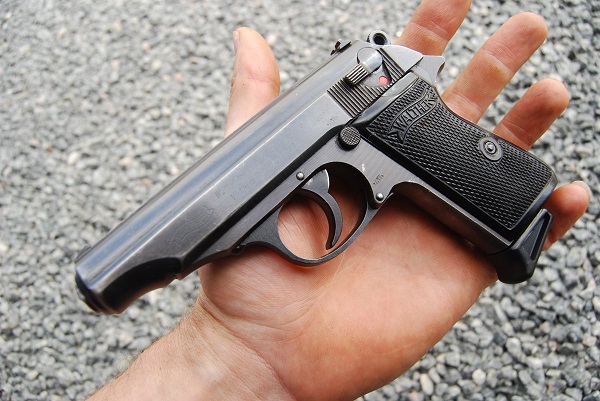 Here's a great 1944 military WW2 German Walther PP made at the Zella Mellus factory - fully waffen stamped including the receiver and slide, plus German Eagles on the slide and bolt original black grips, black bolt and finger extention. Strips, cocks and dry fires and comes complete with UK deactivation certificate.
WW2 Walther PPK by Zella Mellus, `44 date, military model:
£495
In Stock

---
Walther PP - when is a PPK not a PPK? When its a PP!:
---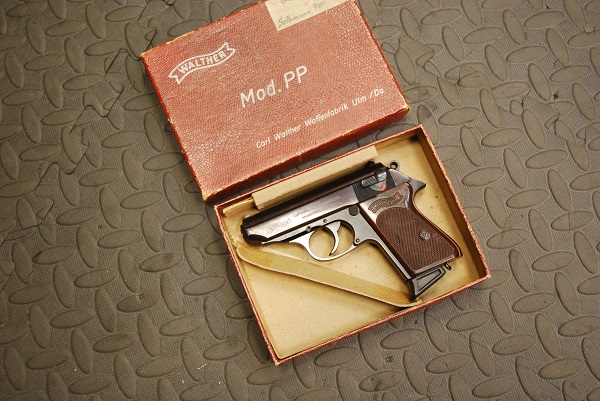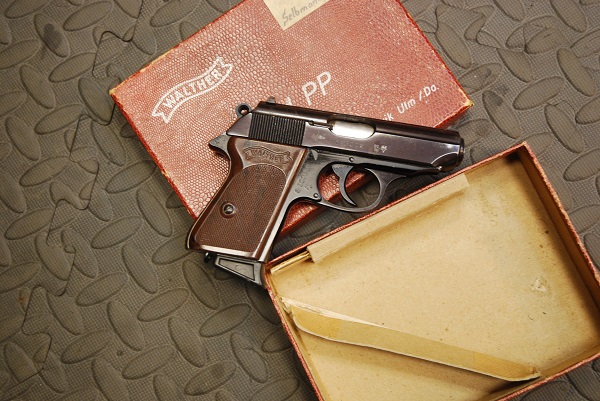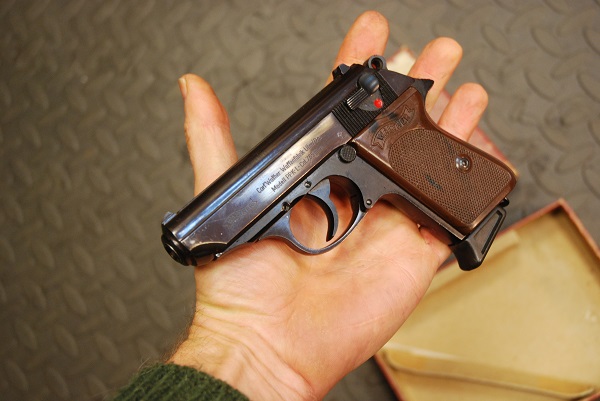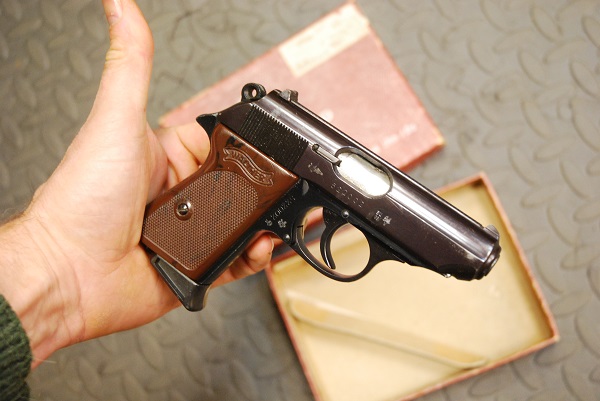 ---
Here's the almost identical brother to Walther PPk - the Walther PP - not a lot of difference, mainly the markings and grip/mag are slightly longer, but hey, they`re cheaper as well!!!
£385
In Stock

Shipping is for UK mainland - for Europe
please contact us by clicking
for further details or questions about this item
Please contact us by clicking
or call
07935 067654
.
---
All our Prices include VAT at 20% where required - but please note that deactivated guns are technically second hand items so VAT is not applied.
Our Cart uses Romancart Checkout - it has a high level of security built in to protect both, the user, and us, the recipient - please be careful to input your correct card registered address or it will reject every time.
We also accept cheque and bank transfers.

Online security is a must for any transaction - if you want to use Paypal then please give us a call on 07935 067654 or use the contact us button and we`ll get a Paypal Payment Request over to you - that way you can be sure your details will be safe and secure with the worlds biggest online provider - take no chances!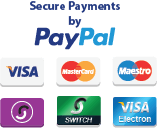 ---
Terms & Conditions
Here at real-gun.com we try to get things right first time - but, being a bit crap sometimes, we do screw things up - if in any doubt please contact us - if we get a price wrong or are out of stock we will contact you immediately - many thanks.
---
Please note - all our items will require an authorised signature on delivery.
We list details of our current stock by batch - due to our high turnover of the most popular models - so the images and descriptions fit that model, though there may be slight variations in stock grain/colour and metal condition - please bare in mind that some of the de-ac guns are almost 100 years old!
---
Deactivated Guns and the law:
Real-gun.com cannot sell deactivated guns to anyone under the age of 18. Though are not required to store this in a gun safe it is advised you store them in you dwelling, preferably in a locked cupboard. When transporting de-acs please keep them in out of site, preferably in a gun bag. Be sensible - don`t mount a .50 cal on the roof of your Jeep and take a drive - its fine on private land at shows but given the current climate please do not stress our Police any more than they currently are!
Looking to sell a Deactivated gun or a collection of de-acs? Please contact us by clicking here for a good deal!
---
Real-Gun.com - The deactivated gun you want at the price you NEED!