---
Deactivated L1A1 SLR:
---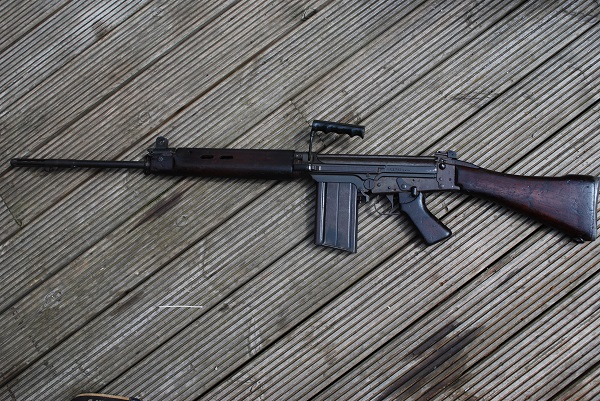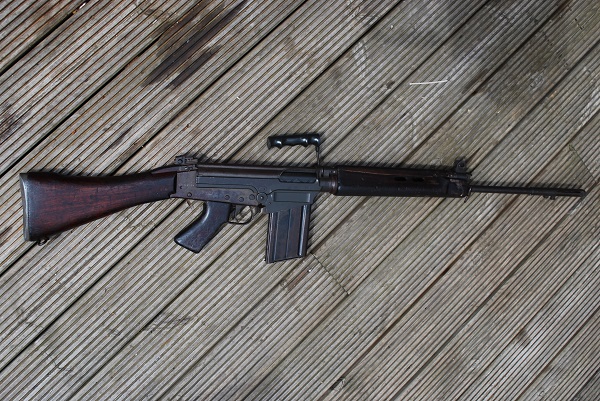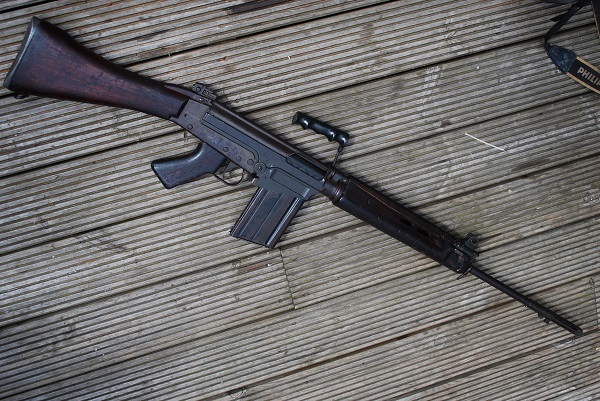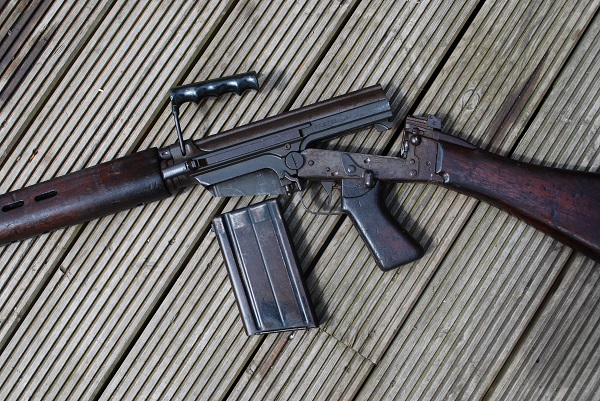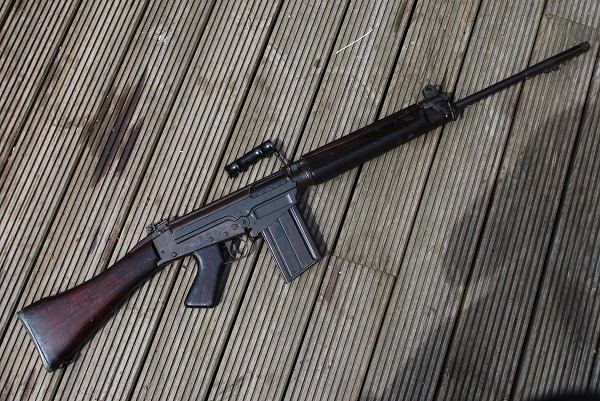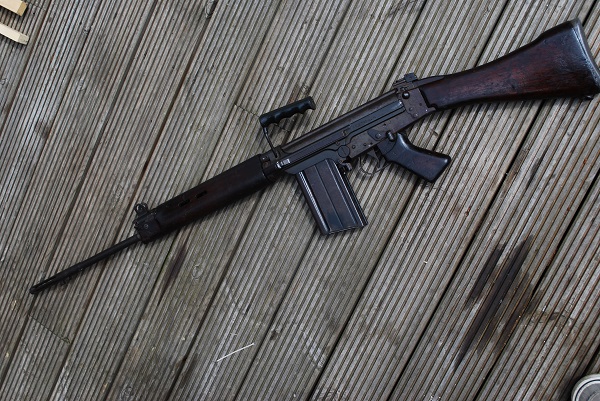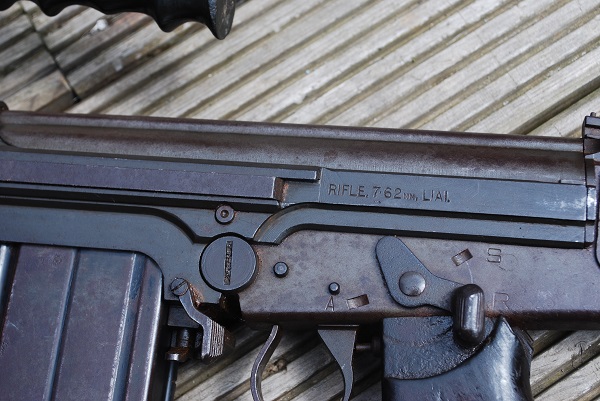 ---
L1A1 7.62mm Self Loading Rifle with British Broad Arrow marking, great condition with wooden furniture (we can offer the black abs versions at the same price) and new spec de-ac, so no the bolt does not move - however, the trigger moves, there is some movement in the slide, the gun splits on the catch and mag ejects. They have the correct British mark so they are not Indian - good to know if your an ex-squaddie and want one just like you carried in NI . These rifles, in all their various versions, were the second most widely adopted assault rifle on earth. Only the AK47 has seen wider service. If you were a Squadie in the 70`s or 80`s then you just love these - so efficient at eliminating the enemy that you could probably throw it at them and they`d drop down dead!
Purchase a L1A1 SLR from our inventory below then email us which one you want.
£525
In Stock

Shipping is for UK mainland - for Europe
please contact us by clicking
for further details or questions about this item
Please contact us by clicking
or call
07935 067654
.
---
L1A1 No. 994 British BSA, ABS stock £525: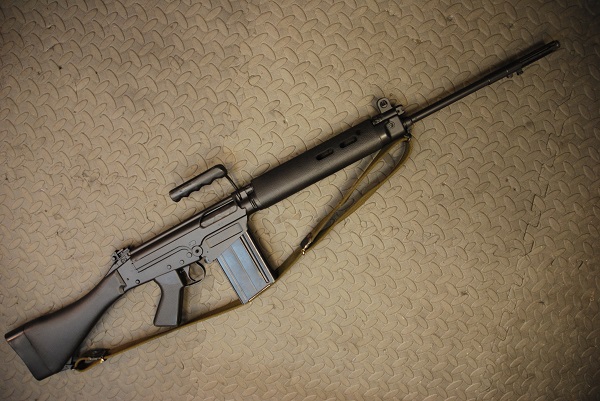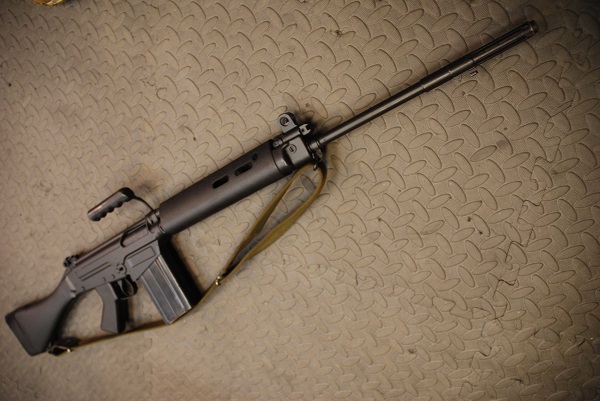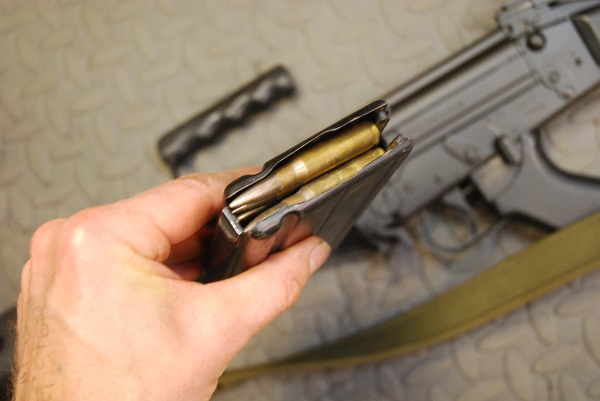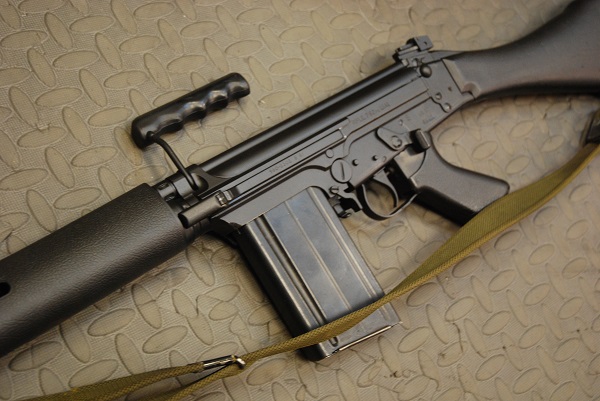 ---
L1A1 No. 177 Black Abs, £525: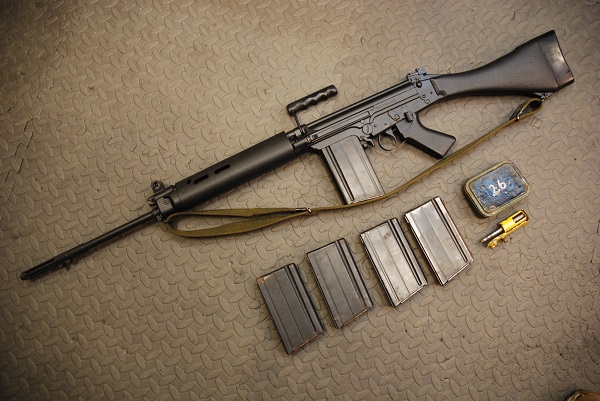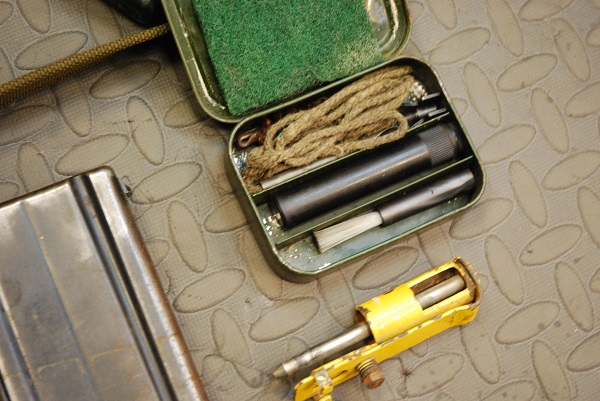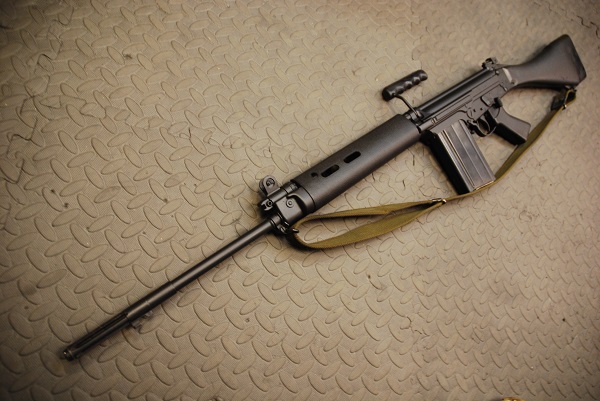 ---
L1A1 no.208 wood stock, dark, very good condition
***SOLD***
---
L1A1 no.806 ***BLACK ABS VERSION
***SOLD***

---
L1A1 no.076 wood stock, very dark
***SOLD***

---
L1A1 no.658 wood stock, dark, very good condition
***SOLD***

---
L1A1 no.505 wood stock, medium dark - very nice
***SOLD***

---
L1A1 no.180 wood stock, quite light (stock is lighter than it looks in the pics
***SOLD***
---
L1A1 no.208 wood stock, very dark:

---
L1A1 no.723 wood stock, mid dark
***SOLD***

---
L1A1 no.111
***SOLD***

---
L1A1 no.167
***SOLD***

---
L1A1 no.119
***SOLD***
---
All our Prices include VAT at 20% where required - but please note that deactivated guns are technically second hand items so VAT is not applied.
Our Cart uses Romancart Checkout - it has a high level of security built in to protect both, the user, and us, the recipient - please be careful to input your correct card registered address or it will reject every time.
We also accept cheque and bank transfers.

Online security is a must for any transaction - if you want to use Paypal then please give us a call on 07935 067654 or use the contact us button and we`ll get a Paypal Payment Request over to you - that way you can be sure your details will be safe and secure with the worlds biggest online provider - take no chances!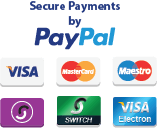 ---
Terms & Conditions
Here at real-gun.com we try to get things right first time - but, being a bit crap sometimes, we do screw things up - if in any doubt please contact us - if we get a price wrong or are out of stock we will contact you immediately - many thanks.
---
Please note - all our items will require an authorised signature on delivery.
We list details of our current stock by batch - due to our high turnover of the most popular models - so the images and descriptions fit that model, though there may be slight variations in stock grain/colour and metal condition - please bare in mind that some of the de-ac guns are almost 100 years old!
---
Deactivated Guns and the law:
Real-gun.com cannot sell deactivated guns to anyone under the age of 18. Though are not required to store this in a gun safe it is advised you store them in you dwelling, preferably in a locked cupboard. When transporting de-acs please keep them in out of site, preferably in a gun bag. Be sensible - don`t mount a .50 cal on the roof of your Jeep and take a drive - its fine on private land at shows but given the current climate please do not stress our Police any more than they currently are!
Looking to sell a Deactivated gun or a collection of de-acs? Please contact us by clicking here for a good deal!
---
Real-Gun.com - The deactivated gun you want at the price you NEED!